I know I promised that the next post would be about the case design, but that is not finished yet. In the meantime, the postman was kind enough to deliver some hardware and I had a fun time opening my presents: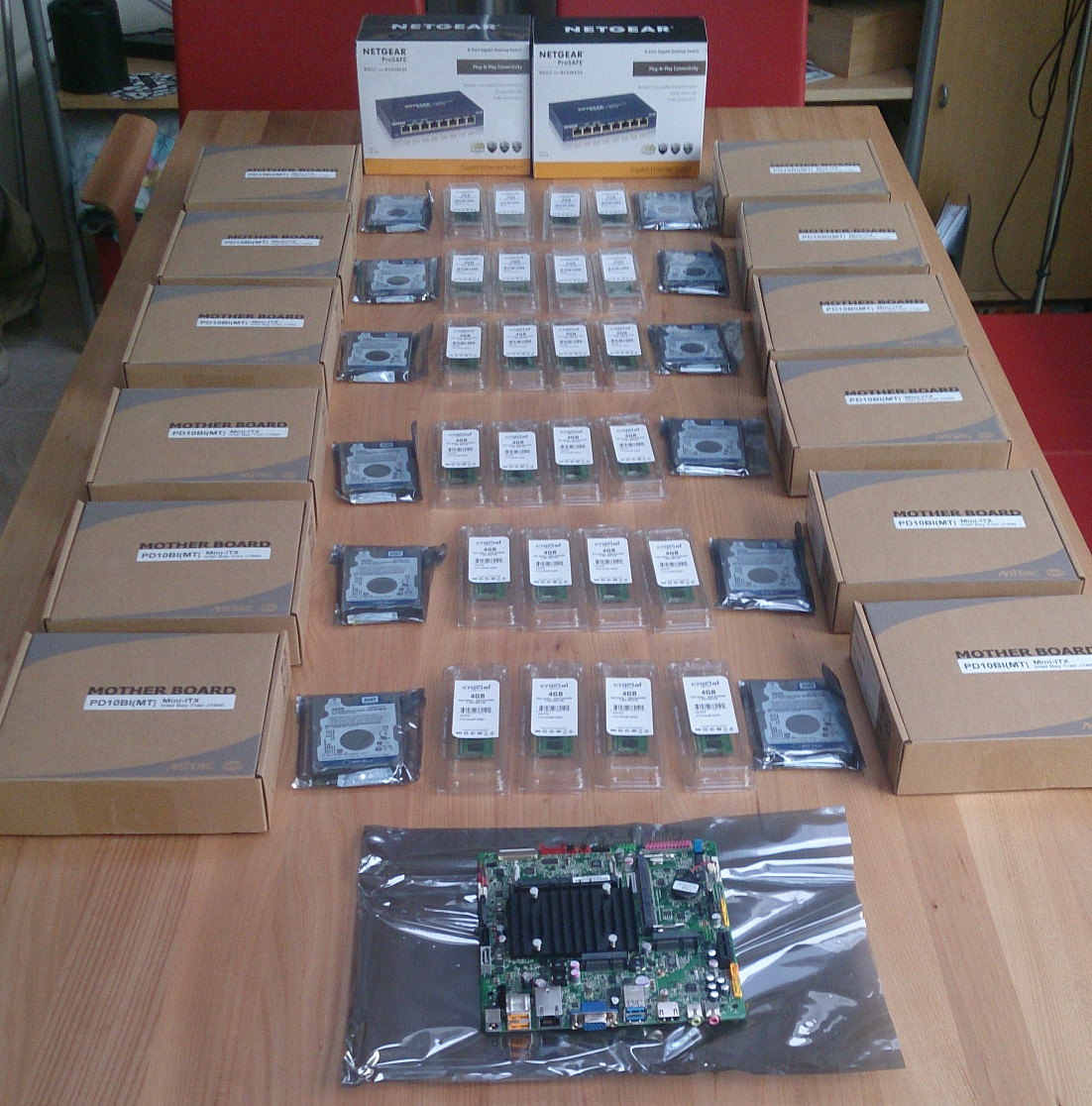 Quite impressive to see all that hardware laid out like that 😮
The power bricks that came with the switches are indeed 12V! So I should be able to power these from the Mean Well power supply. As I feared though, the switches indeed need smaller connectors, so I ordered some DC jack connectors for them.
The power supply itself has not arrived yet, so no pictures of that one yet.
The next post will show the case design, promise!